Company history
Mobius originated in 2004 out of the electronic component industry. A foundational pillar for Mobius was its relationship with Vodafone, who selected us as its preferred distributor for M2M Data SIMs. This exclusive partnership meant that Mobius could take product to market earlier than our competitors. Our partnership with Vodafone has helped Mobius forge a reputation as a leading supplier of M2M solutions, particularly in the local government sector. This has now expanded to a broader set of sectors and other global operators.
Mobius Networks has achieved many industry firsts:
2023
TSA QSF Service Delivery Module accreditation
2023
Cyber Essentials Plus accreditation
2013—23
Accredited for PCI DSS
2020
IoT 5G Vodafone UK commercially available
2020
Cyber Essentials accreditation
2019
Vodafone NB-IoT Supplier
2018
Technology Enabled Care Services Association Quality Standards Framework (TSA QSF)
2017
Multi network Data Reservoirs for 3-60 Months
2016
Advanced LTE Proof networks with Three
2016
Vodafone Combined Strategic Connections
2011—15
Sole provider status for RTIG
2015
Mobile as a Service (MaaS)
2015
Industry Audited to BS ISO 9001
2014
One pipe for 2G, 3G, 4G data supply
2014
IoT 4G Vodafone UK Commercially available
2013
Accredited for PCI DSS
2011
Extended Temp, extended r/w cycle SIMs as standard
2011
First roll out of GDSP in UK for UK Olympics
2008
Industry Audited to BS ISO 9001
2006
Industry Audited to BS ISO 9001
2005
M2M only SIM profiles used
2004
Accurate to the byte billing
2004
Integrated M2M Specialist
Leadership
Carl Barton
Founder of a technology group thirty years ago, Carl has the vision of a technology roadmap and the drive for operational excellence that has used innovation to take cost, time, and errors out of the processes. He developed Mobius following his tenure at the Flint Group nearly 20 years ago.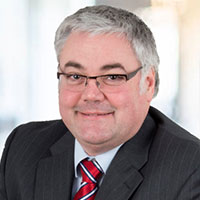 Douglas Gilmour
MD
Douglas formed Mobius in 2004 after twenty years' experience in the Semiconductor industry. He was driven by the idea that airtime could be better and more secure. By building a knowledgeable team and a world class group of MNOs Mobius is now acknowledged as a leader in security and reliability.
Our partners
Mobius enjoys close relationships with leading providers, both in the UK and globally, which means we offer unparalleled services to our clients. We have secured solid agreements under both MVNO (mobile virtual network operator) and roaming models. Unlike most providers of global connectivity, we facilitate permanent roaming for overseas applications. We are able to dynamically switch between networks to optimise signal strength and pricing using advanced technology.
In the UK, we have direct wholesale agreements with EE, Three UK, and Vodafone. We achieve truly global coverage through our direct agreements with KPN, Telenor and Vodafone Global.
Three Wholesale powers Mobius' services for NFC and contactless payment terminals, which is used to process customers' orders and transactions. Three also provides for Mobius back-up fixed-line data connections during outages. Our integrated infrastructure means we can provide exceptional call control and deliver data in real time.
We have developed trusted partnerships with systems integrators and our relationships with trade bodies demonstrate our industry credibility.
Our accreditations
Testimonials

Celsius Heating
" Thanks for your help with the SIM, it arrived on schedule, I have installed it and it is all working perfectly. After 3 months of aggravation with an XX m2m SIM it has been great to find one that works seamlessly!!"
East Ayrshire Council
"On appointing Mobius Networks to supply the M2M data SIM cards and Private Network, Alan Vass, the Project Leader at East Ayrshire Council said: "I have every confidence that Mobius will deliver a quality service to the Council's RTPI system. It is important to know that Mobius have already been involved successfully with other Authorities in RTPI and UTMC projects."

Videalert
"It has also been valuable that the Mobius account managers have the technical expertise to understand Videalert's requirements and provide effective answers to any question that we may have. We know what we need and appreciate the pro-active approach taken by Mobius to ensure the SIMS deliver the best possible service."

ZSL- Zoological Society of London
"Mobius has enabled ZSL to deliver the project globally without complex local SIM agreements. Mobius Connect SIMs have proved to be fantastically reliable allowing us to concentrate on expanding the project and make a real difference to conservation efforts in Kenya"

DEB Group Limited
"We weren't worried about the mobile coverage to be honest we really see successful Mobius operation as a given now! It's just seamless."