Imitation is the sincerest form of flattery
Mobius has worked hard for over ten years to build a reputation for quality and innovation. In terms of Quality, we are still the only Airtime supplier to be both ISO 9001:2008 accredited as well as the credit card industry standard PCI DSS. In innovation our list of industry firsts is impressive and still being added to.
A measure of how far our service has come is the chart where we measure our delivery to our customer against a network directly and we show a consistently better performance. There are few, possibly no other MVNOs that can produce that kind of material. This isn't down to luck it's down to the hard work of all of the team and consistent investment in the company that means that our 4th generation private links are still running at below 15% capacity.
With the arrival of 4G in M2M or IoT applications careful design comes even more to the fore. Stepping away from the limitation of Mobile Broadband (MBB), Retail or Consumer SIMs also means leaving the safety net of fair usage and hard stops. A handful of 4G SIMs can overwhelm the classic private network architecture. It's why Mobius developed ALPs and is now starting its 2nd generation before the competition have understood the benefits of the first.
It is recognition of this that our competition has started to tell their customers that it's a Mobius SIM they are offering. Or a in at least one case a Mobius architecture. This brings a warm glow to our hearts and a vindication that there really can be a better SIM, there is a value proposition for better airtime.
However, at the risk of sounding like a cereal manufacturer, if it doesn't say Mobius on the outside, it is not going to be Mobius on the inside. If you value the data that you are sending over mobile enough to see value in Mobius then please give us a call on +44 1530 511 180 or contact [email protected]
Written by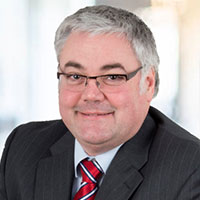 Douglas Gilmour
Douglas formed Mobius in 2003 after twenty years' experience in the Semiconductor industry. He was driven by the idea that airtime could be better and more secure.