Mobius is the best (IoT Enabler) in the world
It was great to receive the recognition from the MVNO World Congress this week that Mobius and Three were the best IoT Enabler for 2020. https://mobiusnetworks.wpengine.com/news/44 The case study was based around building a system that would make breast and lung screening more flexible by making them mobile and delivering data in real-time. A great asset in coping with the disruption of Covid. And a perfect story for the mad time we find ourselves in.
As ever with IoT though the story starts over six years earlier. Visbion was determined that breast and lung screening could be delivered in real-time over mobile reliably and securely. By working together in overlapping teams Adey and Advantech on the hardware cooperating with Mobius and Three on the airtime with innovative design from Visbion; a solution was built that could deliver repeatable results from anywhere in the UK and later on across Europe.
The time involved in the process was highlighted in discussions at the MVNO World Congress during a 'Dragons Den' event (where Mobius came second to a very worthy winner https://www.betterlifemobile.com.au/ ). The question was "Could consumer facing MVNOs take advantage of the growth in IoT?" my answer would be "yes" but that is qualified by the fact that you need to be prepared to support a project for three, five, even seven years before they turn into a source of revenue.
To be successful in IoT you have to have a good attention span and a stable sales force to make sure you are there when the customer needs you and when the opportunity finally lands. But when it all comes together with the right solution at the right time, it makes it all worthwhile.
For more information on how Mobius can support you in with your potentially award winning IoT project contact Julie at  [email protected] or call us on +44 1530 511 180
Written by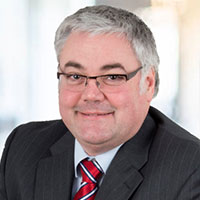 Douglas Gilmour
Douglas formed Mobius in 2003 after twenty years' experience in the Semiconductor industry. He was driven by the idea that airtime could be better and more secure.