Data Sims are up to 10% of your costs but can create 80% of your problems
Many people with experience of implementing mobile in their product will tell you that reliability and technical support are poor, and visibility is non-existent. It was that frustrating experience that made us start Mobius. By using the best available SIMs, networks, backhaul and technical support, Mobius has built a Smart Multi Path Mobile Network (SMMN) that's fit for purpose and operates around the world on 364 service providers.
What our customers tell us is that we offer levels of operational excellence, unmatched by any of
our competitors, with the most reliable platform in the sector and the lowest downtime
In talking to many of our customers, we have come up with a master wish list of what they have told us they are looking for in their "ideal" data SIM supplier and this is shown in the check list link.
Whether what's important to you is cost, reliability, accurate billing, capped overage, the adherence to demanding SLAs, dual location disaster recovery or the assurance given by BSI ISO9001:2008 and PCI DSS accreditation, Mobius puts a tick in the box. What we urge you to do is come up with your own wish list and calibrate your short list of suppliers as to who can best meet your needs against your requirements using the attached master grid.
I have no doubt that we could exceed any realistic expectations that you might have of an airtime supplier, and we look forward to the opportunity of trialling our service to allow you to benchmark our performance against your incumbent airtime provider. Ask for a quote now.
Written by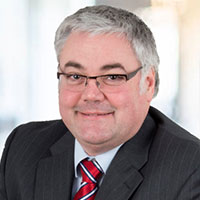 Douglas Gilmour
Douglas formed Mobius in 2003 after twenty years' experience in the Semiconductor industry. He was driven by the idea that airtime could be better and more secure.