One of the things that used to drive me mad when a network fails is someone saying "Yeah, we thought that could happen."
When IoT/M2M make the transition to an always on service- this applies to both Operators and MVNOs- the commitment to customers tends to create un-intended consequences.
Even today systems need to be shut down for new software, updates and to address issues such as memory leakage. The adoption of redundant equipment takes the pressure off to some degree but there will always be very little appetite for 'trying something out' on a system that your livelihood depends on.
It's why at Mobius we built a complete duplicate of our system including the dual location and routing aspects. That allows us to simulate a disk failure, a server crash or a complete power failure. We then know how long it will take to rebuild our servers, replace them or what data is lost that we hadn't thought of. We can load new software and test it with real data on failover before it goes anywhere near a live system.
This 'wargaming' means we can try out different scenarios. This is especially useful in trying to gauge the impact of multiple failure scenarios. 'What happens if this, those and that fail?' Then the hard work starts, changing the design, having extra servers on standby, changing the routing paths of the system and testing again.
It used to be a bad company would use their customers to train their staff. These days a good company shouldn't be using its live system to test their network. To find out how Mobius Networks is investing in making the future more reliable and how that can help your company save money contact [email protected] or call us on +44 1530 511 180
Written by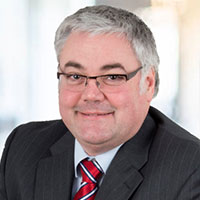 Douglas Gilmour
Douglas formed Mobius in 2003 after twenty years' experience in the Semiconductor industry. He was driven by the idea that airtime could be better and more secure.