We've reached a Gold Standard!
Donald Rumsfeld's major contribution to western civilisation appears to have been his "There are known knowns" speech:
"…there are known knowns; there are things we know we know. We also know there are known unknowns; that is to say we know there are some things we do not know. But there are also unknown unknowns—the ones we don't know we don't know."
Self-certification struggles with this problem. You mark yourself on what is reasonable to know or do. You particularly can't mark yourself as failing what you don't know, since if you did know you would do something about it.
There is then only limited merit in us marking ourselves. This is true of Quality, but it is particularly so in areas such as Security where the speed of change, the escalation of the war to build and break down defences is relentless and accelerating.
This explains why Mobius put such great store by third party validation, to discover our "unknown, unknowns" and address them. We have met the Retail gold standard- Payment Card Industry Data Security Standard (PCI DSS) since 2013. We were awarded the Technology Enabled Care Association Quality Standards Framework (TSA QSF) in 2017. And in 2021 we were the first Mobile Virtual MVNO to achieve Cyber Essentials Plus. All of these push us forwards, and critically, avoid complacency of only working to our knowns.
Mobius is the only MVNO to achieve any of these accreditations individually, and therefore collectively. Together they represent a long-term commitment to getting experts to set the bar for us to then achieve, not just patting ourselves on the back. Although sometimes it is nice to do that too.
For more information on how Mobius can help you make your system more secure, make it more reliable or make better choices for the future contact [email protected] or call us on +44 1530 511 180
Written by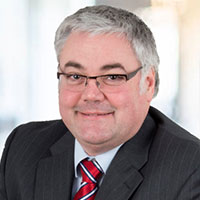 Douglas Gilmour
Douglas formed Mobius in 2003 after twenty years' experience in the Semiconductor industry. He was driven by the idea that airtime could be better and more secure.