+44 What's in a number?
The line between IoT (Internet of Things) and Voice is at times becoming blurred, especially in the world of Social Care. The always-on nature of IoT is great for collecting data through Movement sensors, Heat and Smoke detectors or fall detectors. But sometimes the simplest thing to do is to talk the person you are trying to support.
A properly set up roaming SIM can add to that IoT reliability by allowing the device to roam onto multiple networks, making the connection more robust. The downside can be that to phone that unit you have to dial a foreign number +46, +353 etc. These numbers tend to cost more and as a result some phones or systems may be banned from dialling them.
+44 Roaming numbers appear to solve both problems- they can roam, and they are cheap to call. The networks though have closed this loophole, now they can pick out Jersey, Guernsey and Manx numbers that start +44 and still charge the higher rates associated with an 'overseas' provider.
So, make sure you know what your Mobile Originated (MO) and Mobile Terminated (MT) costs are going to be from the outset and don't assume that because it's +44 it will okay.
For more information about IoT Profile roaming SIMs contact  [email protected] or call us on +44 1530 511 180
Written by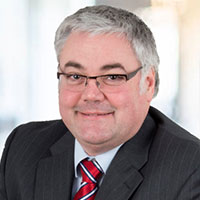 Douglas Gilmour
Douglas formed Mobius in 2003 after twenty years' experience in the Semiconductor industry. He was driven by the idea that airtime could be better and more secure.